Monday, October 31, 2005
I tried to change the buffer of my protein by dialysis. And all of my samples were precipitated. Owww... cantiknya. I really don`t have any idea why it could precipitate. I just change phosphate buffer with Tris-HCl buffer having the same pH. And both of them don`t contain any salt at all. I try to find the solution in the internet but I can't find ones.

Tomorrow I want to grow it once more and express the protein. But, instead of using posphate buffer to resuspend the cell pellet, maybe I want to try directly use Tris-HCl buffer.

Why lab-work is full with trial and error experiment.... . And life is just another laboratory, isn't it?
The Journal
tomorrow should be better than today

Blogroll Me!
The Writer

Momo-chan.
Bukan orang biasa.
Ga suka MASAK.
Pecinta rotenburo.
Something Happened
Contact me
Send an email
Important Note
Postingan di blog ini terdiri dari kisah nyata dan fiksi. Dalam teknik penulisan di blog ini, aku lebih memilih menggunakan sudut pandang orang pertama, meski tidak menutup kemungkinan untuk menggunakan sudut pandang orang ketiga.
Mengingat ada beberapa postingan yang bersumber pada kisah nyata, maka demi menjaga kerahasiaan responden, aku tidak bersedia menjawab pertanyaan yang bersangkutan dengan jati diri responden.
Kesamaan nama, tempat dan peristiwa adalah kebetulan belaka. Dan semua itu bertujuan agar maksud postingan tersampaikan dengan baik.
Archives
November 2004
December 2004
January 2005
February 2005
March 2005
April 2005
May 2005
June 2005
July 2005
August 2005
September 2005
October 2005
November 2005
December 2005
January 2006
February 2006
March 2006
April 2006
May 2006
June 2006
July 2006
August 2006
September 2006
October 2006
November 2006
December 2006
January 2007
February 2007
March 2007
April 2007
May 2007
June 2007
July 2007
August 2007
September 2007
October 2007
November 2007
December 2007
January 2008
May 2008
June 2008
July 2008
August 2008
October 2008
December 2008
February 2009
March 2009
Previous Posts
Durian, beda lidah beda rasa
Siapa yang menikah?
Being married
Luminescence
I promise you, Clark
Karena perasaan tak harus dituruti
Soul friends
The Power of a Dream
Badly needed: Scenario Writer
A little girl needs Daddy
Friends
Links
Panasonic Scholarship Japan
Panasonic Scholarship Indonesia
Mie University
Japanese-English Online Dictionary
Member of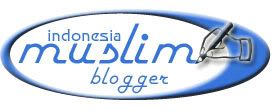 Credits